The mission of the El Salvador Projects of the Palo Alto Friends Meeting is to raise the level of education for the young people of the poorest communities in El Salvador. We believe that education is the key to lowering various social problems while raising the community standard of living and self-esteem of the students.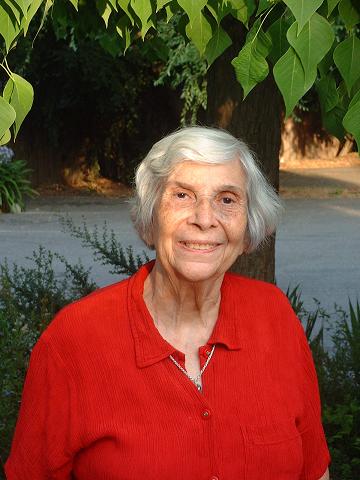 Carmen Broz, the founder of the El Salvador Projects, began her work in 1990 as a volunteer organizer under the care of the Palo Alto Friends Meeting (Quakers). Today the program has expanded and Carmen's son, Robert, is coordinating and administering the programs in El Salvador. He receives a small salary for his work. The Palo Alto Friends Meeting oversees his work and coordinates speaking engagements, project updates to our mailing list and fundraising activities in the United States. The El Salvador Committee of the PAFM has eight members.
The projects have three main focuses. First, we raise money for K-12 programs. These programs provide equipment such as computers, sewing machines, baking equipment, sports equipment for physical education at schools as well as general school supplies when needed. For many years we also helped with some teacher aid and librarian salaries. Since 2018 we have been paying one teacher stipend who receives from Palo Alto's projects $1000/yea. We also now run a saturday tutoring program for high school juniors and seniors. This is offered every other saturday and paerticipation by the students is voluntary. Four teachers receive $25 for each saturday morning they work.
University Student Loan Program
The other focus is on providing university level education for qualified students. Our in country director matches up donations from individuals or groups of supporters with students applying for financial aid and we ensure that there is communication both ways at least twice each year. These letters and photos from the students serve as an important bridge toward building understanding between our two cultures. It costs approximately $1200 per year for our program to educate one university student. While there are some individuals who are able to support a single student we also have several groups that have joined funds to support a student. Since 1999, when our university student loan program was started, we have graduated over 120  students as teachers, nurses, technicians and students with B.A. and B.S. degrees in everything from computer science to industrial engineering. In 2006 our first student with a B. S. degree graduated from the university. Javier not only graduated a semester early but he graduated top in his class. In 2023 we hope to provide financial support to 18 university students.
Student house in San Salvador
Part of our support includes maintaining a student house in San Salvador where up to 22 students from rural Suchitoto can live during the academic school year. The house in San Salvador is jointly financed by 2 educational programs, including Palo Alto´s programs, Santa Cruz al Salvador and up until elections in 2021 had received a small amount from the municipality of Suchitoto. In 2020 we started the year with a full house of twenty two students from the different programs, but as ypu can imagine we were forced to close the house as Covid-19 and the pandemic closed schools. We began to reopen the house which is conveniently located only five blocks from the National University (UES) in late 2020 for a few students with conectivity problems. In 2021 and 2022 the house has been reopened but with a reduced total number of residents maxing out but fulfilling needs with 12 students in 2022.
In 2021 the rental agreement was renewed with a small rent increase, with some negotiations we were able to have the owners do some needed maintaince like painting inside and out as well as some minor plumming and electrical work. It looks like 2023 will be similar to 2022 and that the house will not have full ocupancy. In 2022 the financises are shared in equal parts by our programs and those of Santa Cruz al Salvador.
Our budget, finances and donations
We do all this on an annual budget of about $45,000 of which between 15% and 20% is allocated to administration expenses. We believe the project has a proven record of excellent oversight and wise use of resources. With more donations we could easily provide financial support for more deserving university students as every year we select only a few new students from the numerous applications we receive. More financial and statistical information is available, if interested just write. If you can help with either of our two projects please send inquiries to our Project Director or send your tax deductible donation to:
Palo Alto Friends Meeting
El Salvador Projects
957 Colorado Ave.
Palo Alto, CA 94303
Your check should be made out to Palo Alto Friends Meeting and the memo field should say El Salvador Projects/University, or El Salvador Projects/As Needed.
Secure online donations can be made using the PayPal Donate button below.